Minecraft castle ideas - build your own kingdom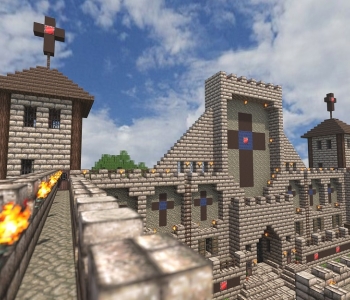 Minecraft castle ideas
06.03.2020
What is a large building, typical of the medieval period, fortified against attacks with thick walls? Of course, the answer is castles and to be more precise Minecraft castles. If you are looking for a place to hide away from all others, then this is just for you. Previously we have talked about buildings that are relatively easy and do not require much blocks - this time it will be different and we will have a look at massive buildings.
Just to start out with something not so complicated, we are honored to name this Small Castle the first in our Minecraft castle ideas. First of all, we need 1404 blocks to build this beauty. Most of the blocks are, surprise-surprise, stone bricks, and other stone blocks. This small castle is one of the easiest castles to build because it is just pretty small and does not require many layers. For example, this castle has 20x times fewer blocks than big castles available in our blueprint section. Just like always, you can make modifications according to your own needs, but you can have a look at the original blueprints here.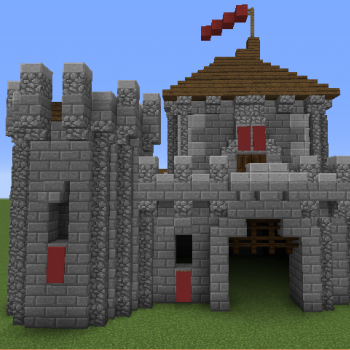 This castle is a real beauty, who would not like a Victorian-style castle? It is looking seriously big and who would not like to go to the highest tower to check the view. Compared to Small Castle, this is a real beauty, but for a builder, it comes with a cost - you have to use 14724 blocks to build it. If you are in a hurry then this is not a castle for you. This castle is just for you if you are looking to become a king or queen, just remember, you need time to build it. To achieve the look you have to make sure you will not make any changes to the blueprints that can be found here.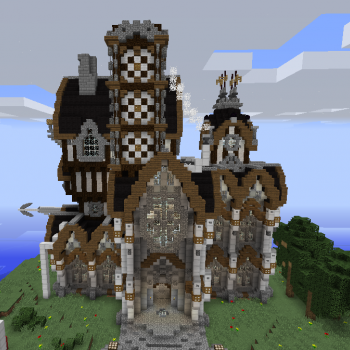 Just like the name suggests, this castle is enormous! We are pretty sure you have never built anything that big. This is one of the greatest Minecraft castle ideas you can find anywhere. Thanks to our great community you can find the blueprints here. For this huge castle, you will need 40554 blocks. This is one of the biggest projects found here. The castle itself has a very unique style related to Asian design. This has plenty of room to fit thousands of people or at least it seems like that when you notice the scale of it. We hope you enjoy building it and what is most important - enjoy it as much as you can after you have finished it.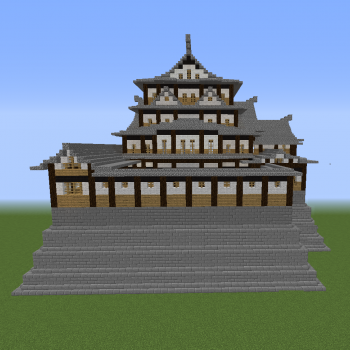 Why are castles so great?
First of all the castles look really cool and offer you protection against anything. If you would have to choose - would you like to live in a small wooden house or would you enjoy living in a castle? We think that most of us would agree that living in a castle is way more classy and you can feel like a king or queen. Do not hesitate to invite your friends for a castle tour. For example, when you finish building the Large Asian Fort, invite all your friends over to enjoy this enormous building. Most of us would agree that this castle is too big for just one person. We hope you all enjoyed these Minecraft castle ideas and got some motivation to build one.