5 Minecraft Building Ideas For Beginners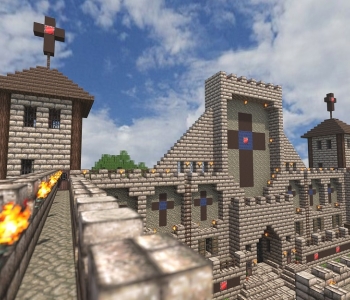 Minecraft
05.02.2020
First when you get started to minecraft the amount of options for different building ideas is massive. There are basically no limitations whatsoever. Beginning in minecraft might seem hard if you just started the journey. Lets take a look at five minecraft building ideas for beginners. List below will provide simple solutions to build your very first house or why not even a castle.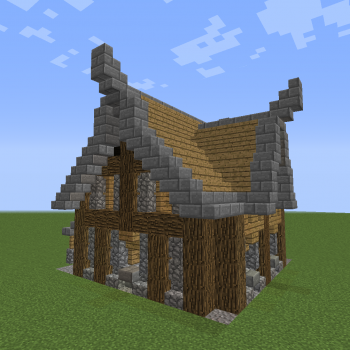 This house is easy to build and does not require much blocks. It is a classic Nordic home that most likely vikings used to live in. Why not build yourself a small viking house and pretend to be one? While being inspired by nature and wood, it still has cobblestone wall and a few stone bricks. Perfect house if you would like to host a tea party for a small group of friends in a cosy home.
The total amount of blocks needed is 1001. Most of the blocks are made of oak wood and this house build also requires some cobblestone blocks. Do not also forget to add some grass around to house, otherwise it will not feel so cosy. Like always everything has to be completed 100% in order to achieve the looks seen on the picture.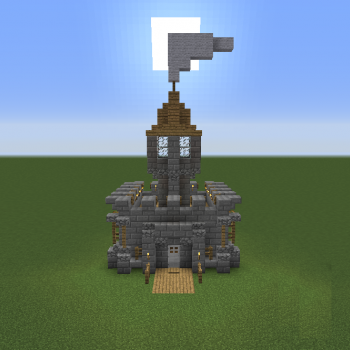 So first we introduced a small cosy nordic home, now it is time to get serious and build yourself a castle. This castle may not be a very big one, but it offers protection against basic monsters that you will encounter during the time you are playing. As these building ideas are all for beginners then that is the reason why we are not building a huge castle with thousands and thousands of blocks. Lets try to keep it simple before we head out and build ourselves a big castle.
The total amount of blocks needed is 604. This castle mostly needs two components 178 stone bricks and 109 oak wood planks to build it. Of course every house and castle needs grass around it. You will also need some cobblestone blocks and different wooden blocks. Most important fact to remember - you can always change the design just the way you like it, these provided here are just suggestions for a great castle.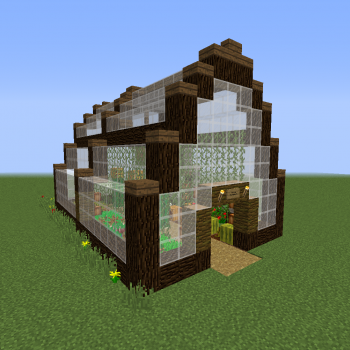 This place is just awesome. Look at that design and room full of light. If you love nature and different plants then this is a building you absolutely need. Every greenhouse you build will make your day just a bit better because all the nice colors and flowers. Minecraft building ideas do not just have to be castles and houses, greenhouses suit really well and should be included near every castle.
The total amount of blocks needed is 991. I would say this is more of a small greenhouse but just big enough for your needs. Like always greenhouses require lots of white stained glass and vines. There is always some wooden material block needed for the build. If you like feel free to make a design of your own ideas!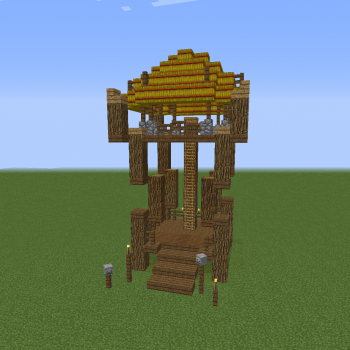 So now we have built some great buildings already but it is always great to have a look at danger. This watchtower would be a lovely extra for you castle, so you can have a look around your territory and see if there are some dangers around you.
The total amount of blocks needed is 336. This is a classic watchtower that mainly consists of different wooden blocks. The roof is made of hay bale blocks and thats it. Very simple and basic, yet useful building to your land.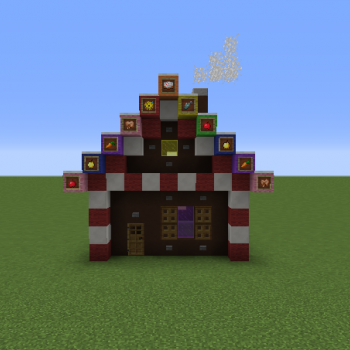 This house is just amazing - who would not like a tasty house. No matter what time of the year it is, feeling a bit festive might bring joy to your life. While being a gingerbread house it is still a house where you can keep yourself safe from dangers.
The total amount of blocks needed is 697. While compared to other buildings this one needs different block - mostly you will need clay and snow block to complete this build. Because it looks very festive you also need lots of different color wool blocks.
After you have tested out these 5 minecraft building ideas, then it will be time to see if you find something else interesting to build from our website. No matter the age you will most likely find something you would love to build and why not build it with a touch of your own design?